Gusto's Gladness 1 Kg Egg-less Fresh Fruit Cake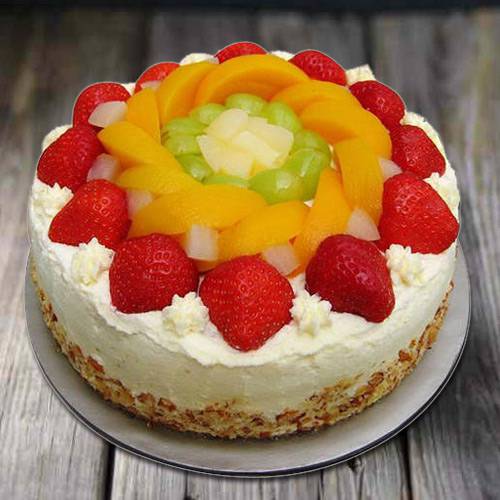 Free Shipping
Assured Delivery
Safe Shopping
24x7 Customer Support
Guaranteed Same Day Delivery
Enhance the new relation of your life with candid vibe by presenting your partner this Gusto's Gladness 1 Kg Egg-less Fresh Fruit Cake and boost up the coziness between you two.
Note: Fresh Baked Cakes are available from the bakeries only after 10AM. Therefore it is possible to deliver the order after that.
Same Day Delivery Cutoff Time is 3 P.M. IST, all orders received after 3 P.M. will be processed for next day.
Price: Rs. 1530 / $ 21.86
Same Day Delivery available.
Cut Off Time : 5.30 P.M. IST (State Holidays, Saturday & Sunday : 4 P.M. IST)
(For delayed orders, Please call us)