Precious Arrangement of Festive Gift Items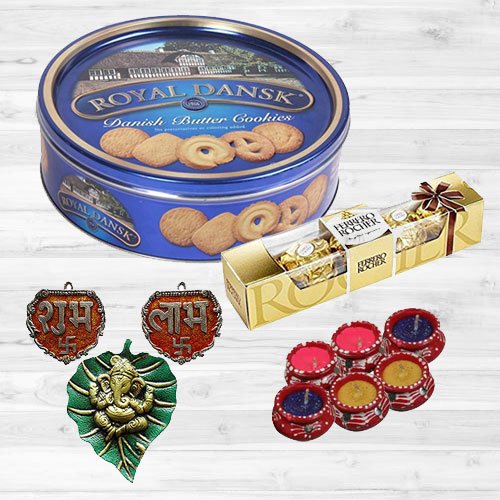 Free Shipping
Assured Delivery
Safe Shopping
24x7 Customer Support
Have a remarkable Diwali as you send your love with this Precious Arrangement of Festive Gift Items for your family and friends. This Arrangement is made up of 5Pcs Ferrero Rocher Chocolates, Royal Dansk Butter Cookies (400Gms), Wax Diyas (6Pcs), a Metallic Ganesha and Subh Labh Wall Hanging Set.
Price: Rs. 1645 / $ 23.50
Delivery Time : 2-3 Working Days.
Small Towns and Villages may take more time depending on location.