Unique Royal Treatment Ten Yellow Roses Bouquet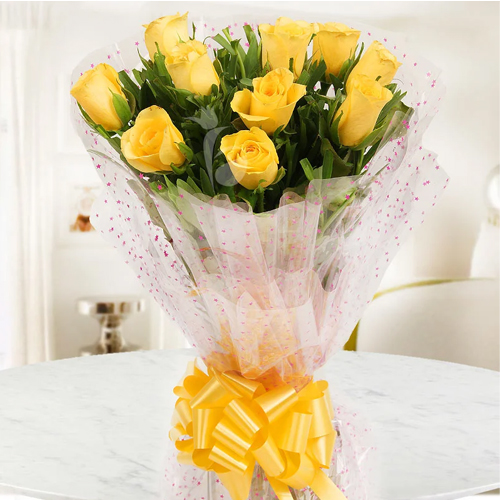 Free Shipping
Assured Delivery
Safe Shopping
24x7 Customer Support
Guaranteed Same Day Delivery
Select Options :
Tighten the bonds of your relationship by ordering online this Unique Royal Treatment Ten Yellow Roses Bouquet for your loved ones and give them a reason to love you more.
Price: Rs. 395 / $ 5.64
Sweeten your relationships by sending this Touching 12 Yellow Roses of Friendship to your close ones who deserve your love.
Price: Rs. 440 / $ 6.29
Earliest Delivery : Today
Remote location may take one day more