Vibrant Happiness Forever Pink Roses in a Basket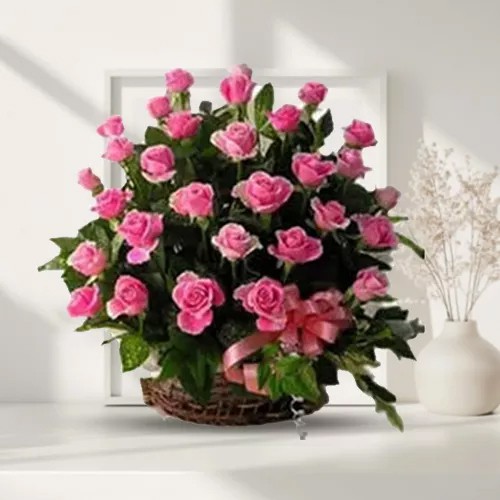 Free Shipping
Assured Delivery
Safe Shopping
24x7 Customer Support
Guaranteed Same Day Delivery If Order Before 4 P.M.
Select Options :
Amaze your loved ones by gifting them this Vibrant Happiness Forever 36 Pink Roses in a Basket and make them crave for more.
Price: Rs. 1095 / $ 15.64
Engage in the true spirit of celebration with this Romantic Assortment of 50 Pink Roses in a Basket that instantly uplifts the mood.
Price: Rs. 1480 / $ 21.14
Same Day Delivery available.
Cut Off Time : 5.30 P.M. IST (State Holidays, Saturday & Sunday : 4 P.M. IST)
(For delayed orders, Please call us)