Charismatic Premium Arrangement of Affecting Flowers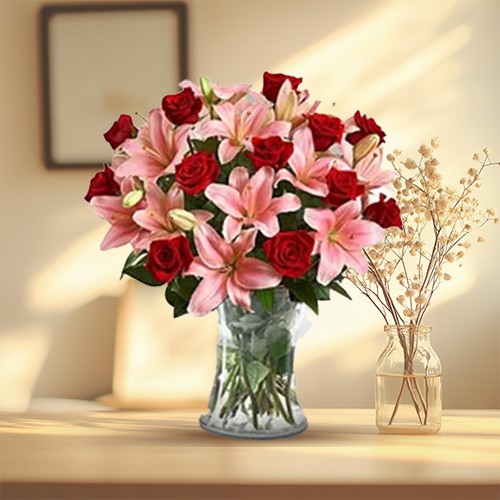 Free Shipping
Assured Delivery
Safe Shopping
24x7 Customer Support
Guaranteed Same Day Delivery
Select Options :
Let mirth be yielded in the heart of your endeared mate when your this gift of Charismatic Premium Arrangement of Affecting Flowers gets delivered to his/her doorstep. This Premium Arrangement encompasses 8 blushing Red Roses and 8 glorious Pink Lilies laid out in a chic Glass Vase.
Price: Rs. 2060 / $ 29.43
Transmit pure felicity to a buddy of yours by gifting the person this Daunting Blossoms in an Enticing Premium Arrangement and engrave a hearty spot in the person's mind. 12 magnetic Pink Lilies and 12 inviting Red Roses sorted in a jaunty Glass Vase complete this Premium Arrangement.
Price: Rs. 2795 / $ 39.93
Earliest Delivery : 14-Apr
Remote location may take one day more