Genial Bouquet of Gracious Flowers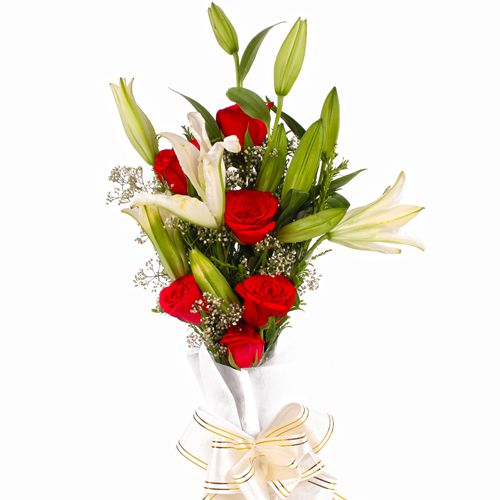 Free Shipping
Assured Delivery
Safe Shopping
24x7 Customer Support
Guaranteed Same Day Delivery
Select Options :
Transmit pure passion your very own pretty woman by ordering online this Genial Bouquet of Gracious Flowers for her and let mind be filled with fragrance. 6 mind-riveting Red Roses and 4 heart-soothing White Lilies get featured in this Bouquet.
Price: Rs. 975 / $ 13.93
Bring home this Beckoning Bouquet of Bewitching Blossoms for your Best Half and perfume up your soul-tie with her. This Bouquet flaunts 6 heavenly White Lilies and 10 blazing Red Roses.
Price: Rs. 1495 / $ 21.36
Earliest Delivery : Tomorrow
Remote location may take one day more